The approach to mathematics in CCSD59 is one in which students develop a passion for math through relevant and authentic learning experiences in math.
Our goal is to ensure that students learn mathematics at high levels, can make sense of mathematics in the world around them, can apply mathematical ideas, and have the necessary skills to demonstrate procedural fluency.
Math learning experiences in CCSD59:
Are aligned to Common Core State Standards for each grade level
Engage students in meaningful real-world applications of math
Are based on a belief that all students can achieve in math at high levels
Cultivate a growth mindset where students identify themselves as real mathematicians as they progress along a continuum of growth in mathematics
Encourage students to pose questions, reason, justify, and learn from mistakes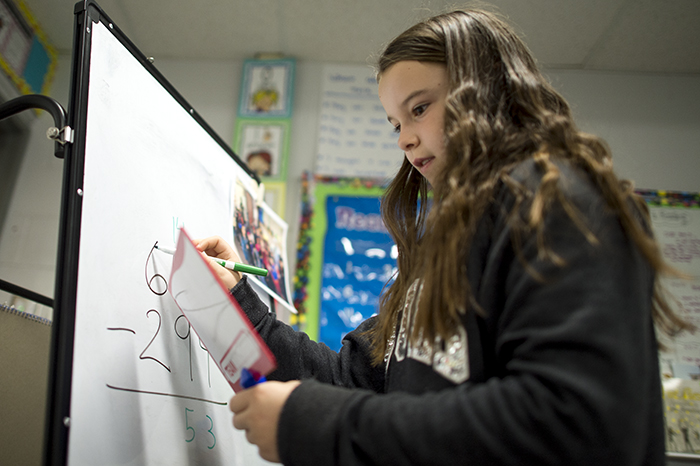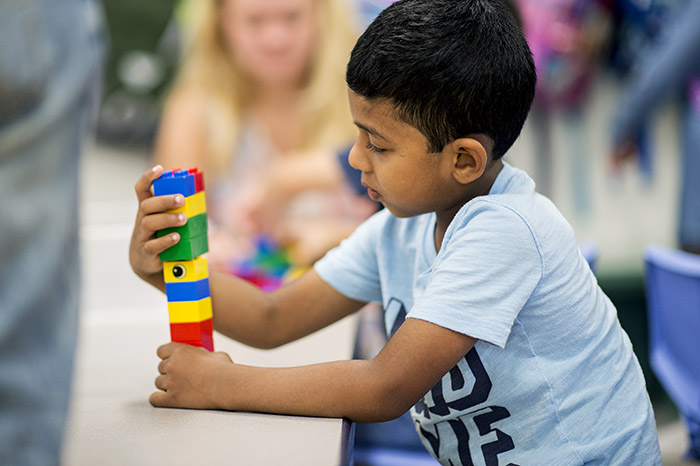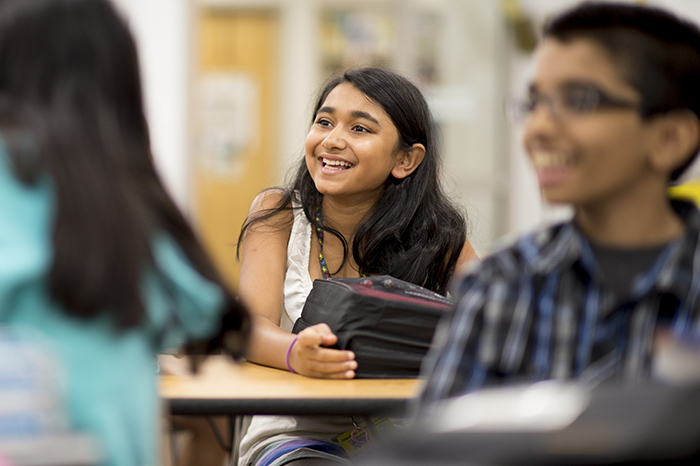 The Math Workshop structure is used in CCSD59.
The Math Workshop is an instructional model that is used to help students develop the skills, strategies, and behaviors that will help them grow as mathematicians.
The Math Workshop structure honors the foundational aspects of math development, promotes transfer to real life situations, and allows students to apply skills in problem solving situations. Guided Math is also a part of Math Workshop. During Guided Math time, students engage in small group math instruction at their level.
The Math Workshop structure includes:
Warm Up
Mini Lesson
Purposeful Practice
Guided Math
Share/Reflection
Applied Outcomes and Understandings
Along with our District Learning Outcomes, District 59 has developed a unique set of Applied Outcomes and Understandings for each subject area.
Applied Outcomes are statements that describe the skills we want our learners to do within a specific subject area, and might also be described as the practices or habits we want students to develop.
The Understandings are statements that describe the broad and transferable concepts that we want students to know and understand within a subject area.
Math – Applied Outcomes

Math – Understandings

Recognize and utilize mathematical relationships in the world
Utilize appropriate methods, tools, and models to solve a problem
Visualize math and think abstractly
Learn from mistakes and persevere at solving problems
Articulate mathematical thoughts
Analyze results

Consumer Math – Critical consumers apply the value of number systems to make informed choices

Environmental Understanding – The environment is understood and described through measurement and spatial relationships

Patterns – Patterns exhibit relationships that are extended, described, and generalized.

Relationships – Mathematical relationships are represented, compared, and communicated.

Uncertainty – Imperfect and unknown information lead to discovery and inquiry
SPECIFIC GRADE LEVEL EXPECTATIONS
While the Applied Outcomes describe our long term learning outcomes in mathematics, grade level expectations, which are derived from the Common Core State Standards, outline the specific skills for each grade level in all area of math.
Grade K | Grade 1 |  Grade 2 | Grade 3 | Grade 4 |  Grade 5 | Grade 6 | Grade 7 |  Grade 8
Interested in Learning More?
If you have any questions or would like to learn more about CCSD59's math curriculum, please feel free contact the district.