The standards-based curriculum at CCSD59 combines foundational skills in all content areas with the district's learning outcomes.
HOW IS THE CURRICULUM CREATED?
By our own Teachers & Staff
We are proud of our world-class teachers and staff. The staff are in the classrooms, engaging with our students on a daily basis. They have an in-depth understanding of the needs, interests, and strengths of our student population and are able to use that perspective to shape the curriculum to meet student needs. We are able to apply what we've learned about our communities' needs into the curriculum that we are shaping for students.
Through Research
We stay connected with experts and researchers in the field to ensure that the instructional practices embedded in our learning experiences are research-based and provide a modern learning context. Our work is driven by the research and work of experts like: Will Richardson, Fountas and Pinnell, Lucy Calkins, Jan Richardson, Jo Boaler, John Hattie, Jay McTighe, Jennifer Saravello, to name a few.
Aligned with Standards
Any strong curriculum is also aligned to standards and provides opportunities for development of foundational skills. We've therefore used the basis of education –
math
,
reading, and writing
-as key elements in our curriculum. This blended emphasis on content standards along with our own learning outcomes helps us create meaningful learning experiences that help prepare students to be successful for life.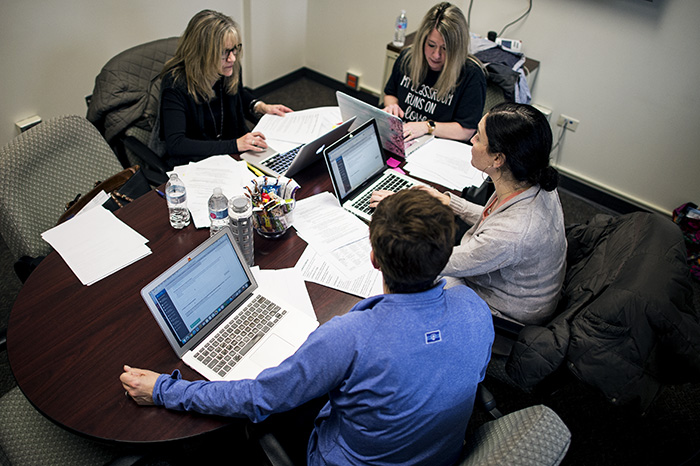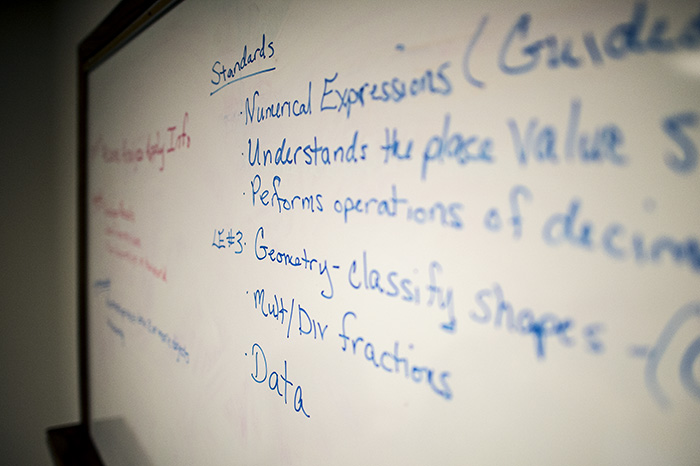 HOW DO WE KNOW OUR APPROACH TO CURRICULUM IS SUCCESSFUL?
At the core of everything we do as a district, we put the most amount of time and effort into ensuring that our students are successful. We work with High School District 214, which is the next step in education for CCSD59 students, to align our approach to education and evaluate student success. Please visit our Performance & Accountability page to learn more.
At CCSD59, we have designed and developed a tool to build and share our curriculum called The Learning Lab. Teachers use this online tool to write and access the district's curriculum.

Some highlights of The Learning Lab include:
The ability for teachers to easily identify and associate standards with Learning Experiences and Lessons
The district's nine learning outcomes are at the core of how lessons and experiences are written to ensure district alignment
The ability for teachers to collaborate across the district
A flexible tool that each subject, grade, and school can customize to meet the needs of their classrooms, while maintaining consistency in what is being taught
As of March 2018, nearly 100 Learning Experiences have been created by the district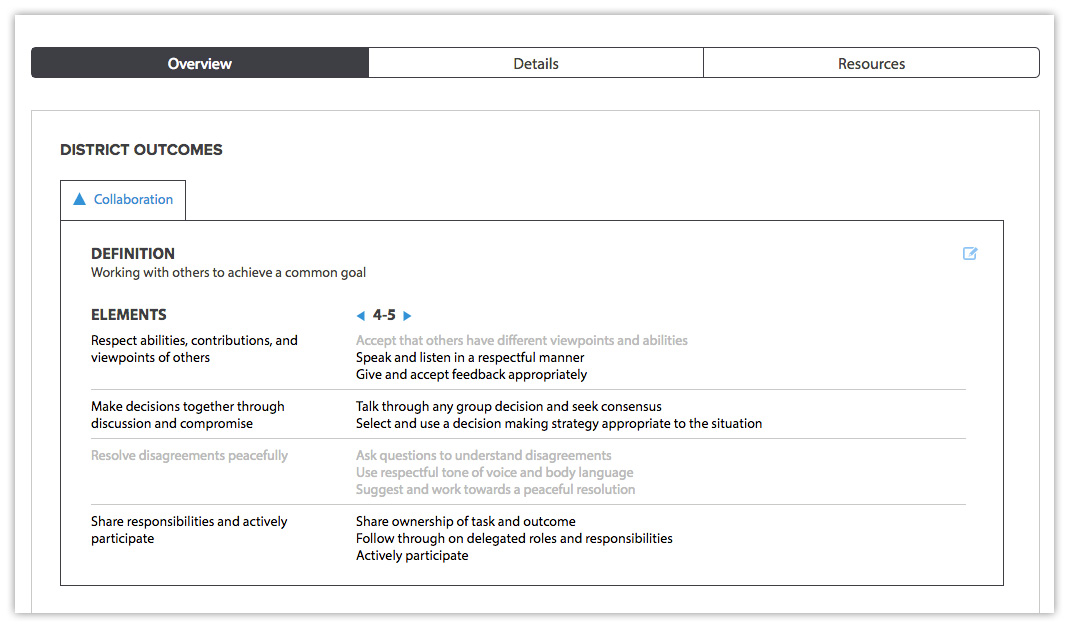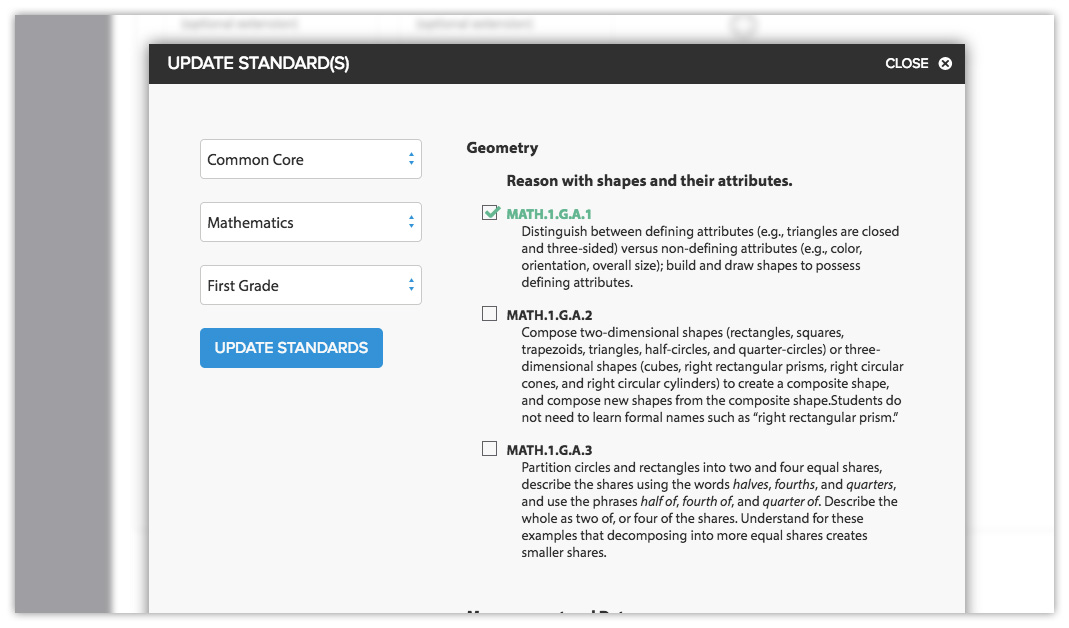 LEARNING EXPERIENCES
The curriculum for CCSD59 is composed of individual learning experiences for all grade levels and all content areas. The experiences are similar in concept to units, but allow for more student choice, thus creating a more adaptable learning environment for them to thrive in.
WHAT SHAPES OUR CURRICULUM?
A large part of our curriculum is based on several key components that we at CCSD59 believe help modern learners to be most prepared to be successful for life. We identify these components in our learning outcomes, applied outcomes, and understanding.
Learning Outcomes
The nine outcomes which we believe are the critical skills for success no matter what future path a student may choose or how the world and the workplace might change.
Applied Outcomes
Statements that describe the skills we want our learners to do within a specific subject area, and might also be described as the practices or habits we want students to develop.
Understandings
Statements that describe the broad and transferable concepts that we want students to know and understand within a subject area.
INTERESTED IN LEARNING MORE?
Additional Resources
Contact CCSD59
The Instruction Department at CCSD59 encourages anyone who has any questions or concerns to contact them to engage in further conversations.
Maureen McAbee
Assistant Superintendent for Instruction
(847) 593-4305
[email protected]