AssessmentEvaluación
The Assessment Plan in CCSD59 incorporates multiple approaches, methods, and formats of assessments which serve several purposes:
Identifying learner strengths and diagnosing weaknesses

Evaluating the effectiveness and relevance of curriculum and instructional practice

Establishing goals for individual

student

and school improvement

Communicating student achievement to stakeholders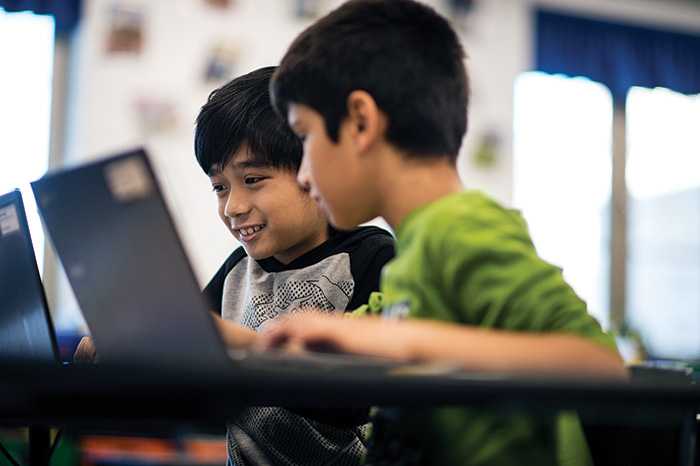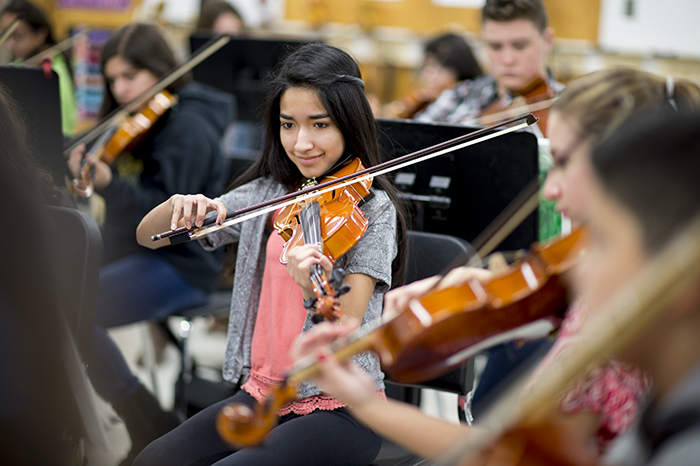 The Assessment Plan in District 59 includes five components:
Formative Assessment
Teachers use a variety of assessment tools on a daily basis, embedded into daily instruction. These tools include pre-assessments, running records, comprehension checks, anecdotal reading observations, etc.  The data collected from these assessment is used to guide teacher and team planning.
Universal Screening

One of our universal screening assessments is the Formative Assessment System for Teachers (FAST). FAST is a suite of highly efficient assessment tools designed for universal screening, instructional planning, communication to stakeholders, and progress monitoring.  Parents will receive written reports with their child's FAST scores.
The Fountas and Pinnell Benchmark Literacy Assessment is a second component of our district universal screening process, allowing teachers to target literacy instruction more effectively and communicate with more clarity about a student's reading level and instructional needs. The assessment will be administered in the fall and spring to students in grades K-5 and as needed for students in grades 6-8.

Common Assessments
Teachers in District 59 are working collaboratively to create and implement common assessments. These are assessments in which a group of teachers uses the same instrument or process to assess student understanding and make instructional decisions. Common assessments allow teachers to discuss effective instructional strategies and share them with their colleagues.
Transfer Tasks
Students in District 59 have the opportunity to apply their learning in new, authentic ways through transfer tasks. Transfer tasks provide opportunities for our students to engage in "real" problems where content standards need to be accessed and applied in multiple ways.
State Assessments
Each year students in grades 3-8 participate in Partnership for Assessment of Readiness for College and Careers (PARCC) assessments in reading and math, and a science assessment in grades 5 and 8.
---
Student Report Information for Parents: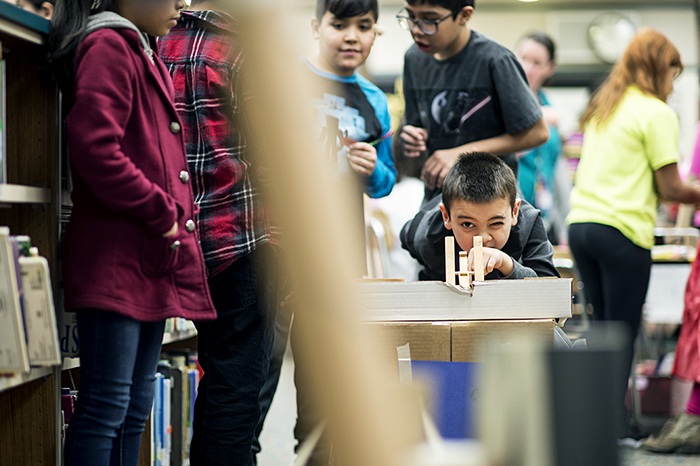 El Plan de Evaluación del Distrito 59 incorpora múltiples enfoques, métodos y formatos de evaluaciones que cumplen varios propósitos:
Identificar las fortalezas de los estudiantes y diagnosticar las debilidades
Evaluación de la efectividad y relevancia del currículo y de la práctica de instrucción
Establecimiento de metas para la mejora individual del estudiante y de la escuela
Comunicar el logro de los estudiantes a las partes interesadas
Para leer más detalles sobre el Plan de Evaluación del Distrito 59, haga clic aquí.
Información del reporte del estudiante para los padres: