CCSD59 Celebrates Staff Excellence With ISBE Award
Every year, the Illinois State Board of Education (ISBE) recognizes a variety of educational staff and community members for their outstanding contributions to Illinois schools. The program, called Those Who Excel, annually recognizes and honors educators who have made outstanding contributions to elementary and secondary education. There are seven different categories and three levels of awards that are issued each year.
Nomination letters and letters of recommendation meeting strict criteria must be sent in support of each candidate. A committee then determines the winners and the level of recognition, including: Award of Excellence, Award of Meritorious Service, and Award of Special Recognition.
CCSD59 is proud to announce that all of its nominees will receive an award at the ISBE's Those Who Excel Awards Banquet on October 28, 2017, at the Bloomington-Normal Marriott Conference Center.
CCSD59 had five staff members recognized this year for their outstanding contributions to education.
---
The CCSD59 award recipients are:

MERIT AWARD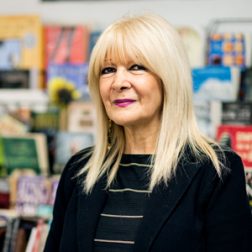 Linda Johnson – Language Arts Teacher, Grove Jr. High

"It's impossible to overstate the positive impact that Linda has on her teaching colleagues and administration. In our district, she is a teacher-leader, department chairperson, mentor, curriculum designer, and confidant." – John Harrington, Grove Principal
---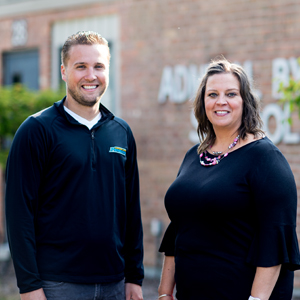 Ryan Schroeder – PE Teacher &  Brenda Wojcik – LRC Director
Byrd Elementary (Specials Team)
"Their non-traditional thinking and willingness to try innovative ideas to spark student engagement has transformed how our specials team operates. This has had a great impact not only in creating a successful environment for all our students, but one the students truly enjoy going to. The specials team truly has ignited a love for learning in all their students, and it's why they are so deserving of this award."
– Mary Ellen Esser, Byrd Principal
---
RECOGNITION AWARD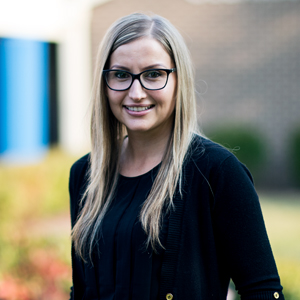 Anna Szczesik – Psychologist, Clearmont Elementary
"Anna's willingness to give of her time and of herself, as someone who is always putting the needs of every student first, is what truly sets her apart as the incredible team player she is. We feel extremely fortunate that Anna is on our team."
– Rachel Solomon, Clearmont Principal
---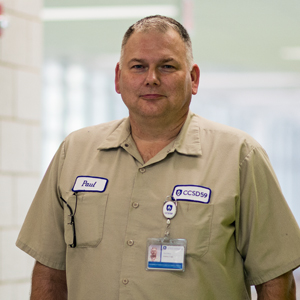 Paul Wutz – Head Custodian, ELC and Holmes Jr. High
"Paul demonstrates his care by the way he interacts with students. He is kind. He takes time to talk with our students. They are typically very interested in what he
is doing and have many questions and Paul answers each and every one. He shows interests in what our students and staff are doing and they really know he cares."
– Michele Ramsey, ELC Principal
---
The award recipients are very quick to share their recognition with both fellow staff members and the district. Award recipient Linda Johnson said, "I have been with District 59 my entire teaching life. It is my second home, and it has always encouraged me and expected me to excel."
Ryan Schroeder and Brenda Wojcik, who received their award for the Byrd specials team, said it this way: "There are so many well-deserving staff members in this district that we felt very humbled to receive this recognition."
Congratulations to all the recipients for representing CCSD59 so well.