"D59's Got Talent" zadziwił publiczność
"Myślę, że powodem sukcesu tego projektu jest w dużej mierze fakt, że choć Fundacja sponsoruje to wydarzenie, to nie dotyczy ono nas; wydarzenie dotyczy dzieci. Gwiazdami są uczniowie, a mistrzami ceremonii ich nauczyciele (wszyscy są absolwentami D59); ekipa, która pracuje z uczniami i opiekuje się nimi oraz daje sygnał do rozpoczęcia prezentacji i zachęca ich do występu, to absolwenci gimnazjów i szkół średnich. Kiedy uczniowie otrzymują nagrodę, dostają ją od nauczyciela lub członka kadry pedagogicznej, którzy podobnie jak oni byli uczniami szkół CCSD59. To święto uczniów. Dzieci są zawsze receptą na sukces, i z ich powodu robimy to, co robimy."
-Jayne Wilkins-Scott, członek D59 Foundation i organizator D59's Got Talent
Czwarta doroczna impreza D59's Got Talent, sponsorowana przez Fundację Edukacyjną D59, zgromadziła uczestników przedstawiających zarówno klasyczne umiejętności sceniczne, jak i bardziej alternatywne talenty. Podobnie jak w poprzednich latach, w czasie show prezentowano różnorodne talenty, w tym: grę na fortepianie, skrzypcach, występy solo i grupy wokalne, balet, taniec, gimnastykę, popisy stepowania, rytm wybijany długopisem, kostkę rubika, sztuki magiczne i oświetlone hula hop.
W tym roku trzy najwyższe nagrody przypadły:
Miejsce 1: Jenevieve Campise, która jest uczennicą klasy pierwszej z John Jay i przedstawiła występ ze świecącym hula hop do muzyki DJ Caspera "Cha Cha Slide"
Miejsce 2: Jenice Ryoo, która jest uczennicą klasy piątej w Forest View i zagrała na pianinie "La Fileuse-At the Spinning Wheel" Burgmuller'a
Miejsce 3: Mikayla Walsh, która jest uczennicą klasy piątej z Juliette Low i zaśpiewała "Eyes Wide Open", kompozycję Sabriny Carpenter
Talenty uczniów podczas show były także szeroko prezentowane poza sceną. Kolejną atrakcją wieczoru była ekspozycja pięknych dzieł sztuki wykonanych przez uczniów, którzy ofiarowali swoje oryginalne dzieła po to, aby pomóc zebrać pieniądze. Tegorocznym zwycięzcą "konkursu na okładkę" została Sara Hromada, trzecioklasistka z Clearmont, która zaprojektowała pierwszą stronę programu show.
Byli uczniowie CCSD59 odegrali ogromną rolę w tym wydarzeniu, występując w charakterze prezenterów, wolontariuszy i ekipy. Emerytowani nauczyciele i administratorzy oraz rodzice absolwentów CCSD59 pomogli w ocenianiu, działali jako ekipa sceniczna i pomogli przygotować wszystkie piękne kosze z nagrodami. Partnerzy społeczni szkoły przekazali znaczne darowizny na nagrody w loterii i torby na prezenty dla uczestników.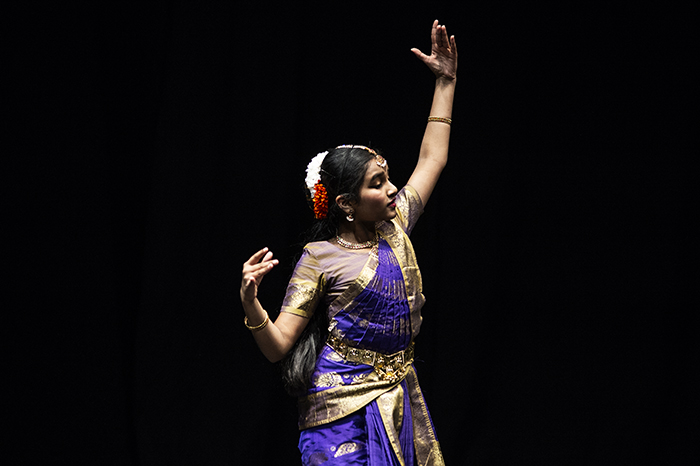 "W tym roku mamy dużo więcej darowizn od nowych i różnych firm" – powiedziała Wilkins-Scott. "Mieliśmy nawet kilka nowych osób, proszących nas, abyśmy pamiętali o nich w sprawie przyszłych darowizn, ponieważ będą chcieli w przyszłości przekazać donację na rzecz naszego dystryktu. To mówi wiele!"
Dzieci są zawsze receptą na sukces, i z ich powodu robimy to, co robimy.

-Jayne Wilkins-Scott
Podczas gdy ostateczna suma zysków z pokazu nie jest jeszcze znana, pani Wilkins-Scott powiedziała, że impreza zarobiła $1,400 tylko z samej przedsprzedaży biletów. Wszystkie wpływy z imprezy zostaną wykorzystane przez fundację do subsydiowania wniosków o dofinansowanie, które bezpośrednio przyniosą korzyść uczniom dzielnicy. Wnioski o dopłaty, które zostały sfinansowane ze środków pochodzących z poprzednich lat, były bardzo zróżnicowane: od umożliwienia uczniom zobaczenia spektaklu na żywo w teatrze, po pomoc w zakupie dodatkowego sprzętu i wielu książek do szkolnej biblioteki.
Jak co roku, największą atrakcją imprezy byli sami uczniowie, którzy wyróżnili się nie tylko ciężką pracą, którą włożyli w swoje występy, ale także doskonałym zachowaniem podczas całego wydarzenia. Wilkins-Scott powiedziała, że próba generalna przed występami przebiegła bezproblemowo, ponieważ uczniowie "byli tak nastawieni na współpracę, szacunek i stosowali się do wskazówek, że było po prostu idealnie." Od kreatywnych decyzji dotyczących kostiumów do wsparcia i życzliwości, które okazali swoim konkurentom, uczniowie naprawdę byli gospodarzami tego wydarzenia i – gwiazdami spektaklu.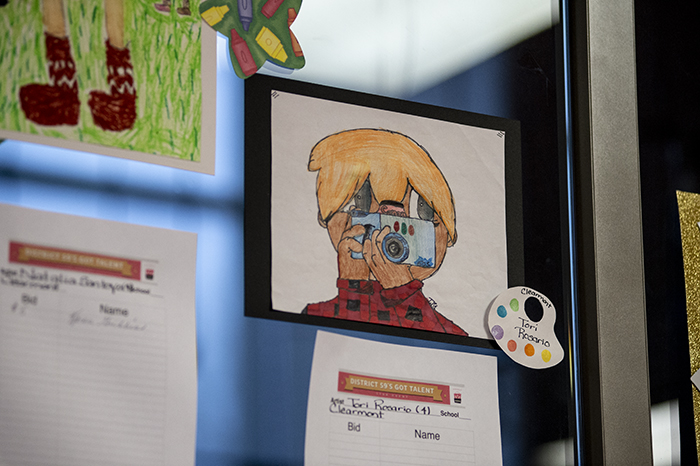 Wilkins-Scott twierdzi, że uczestnictwo w tym wydarzeniu również inspiruje uczniów do wykonywania swoich zadań jak najlepiej, że pracowali ciężko, aby poprawić i udoskonalić swoje popisy, aby móc z nimi powrócić i wykonać je ponownie w kolejnej edycji pokazu. Pięciu uczniów na tegorocznym pokazie to wykonawcy, którzy wystąpili w poprzednich pokazach, a uczniowie potwierdzili, jak bardzo lubią wracać, aby dzielić się swoimi talentami na scenie.
"Nic nie czyni mnie bardziej szczęśliwą, niż wspólne wydarzenie, które będzie szczególną pamiątką w życiu tak bardzo zaangażowanych uczniów" – powiedziała Wilkins-Scott. "Świadomość, że Fundacja jest w stanie przekształcić uczniowską ekscytację w szczególne doświadczenie edukacyjne w salach lekcyjnych w całym Dystrykcie 59 jest bardzo satysfakcjonująca."