The CCSD59 COVID-19 dashboard is updated weekly and contains information about positive cases and quarantines of staff and students working and learning in person. Quarantines are prompted by a person having close contact with a positive COVID-19 case. The dashboard does not include information on students or staff who have symptoms but have not been confirmed to have COVID-19.
Please note: information could differ from report from the Illinois Department of Public Health.
El tablero de control CCSD59 de COVID-19 se actualiza semanalmente y contiene información sobre casos positivos y cuarentenas de personal y estudiantes que trabajan y aprenden presencial. Las cuarentenas son motivadas por una persona que tiene un contacto cercano con un caso COVID-19 positivo. El tablero de control no incluye información sobre estudiantes o personal que tenien síntomas pero que no se haya confirmado que tenien COVID-19.
Por favor tenga en cuenta que la información podría diferir del informe del Departamento de Salud Pública de Illinois.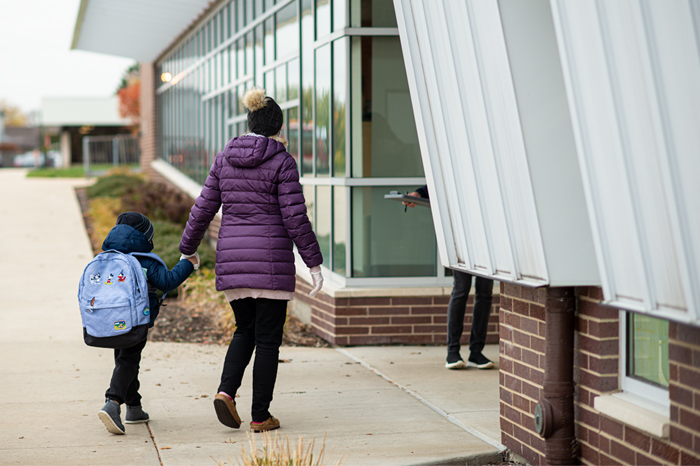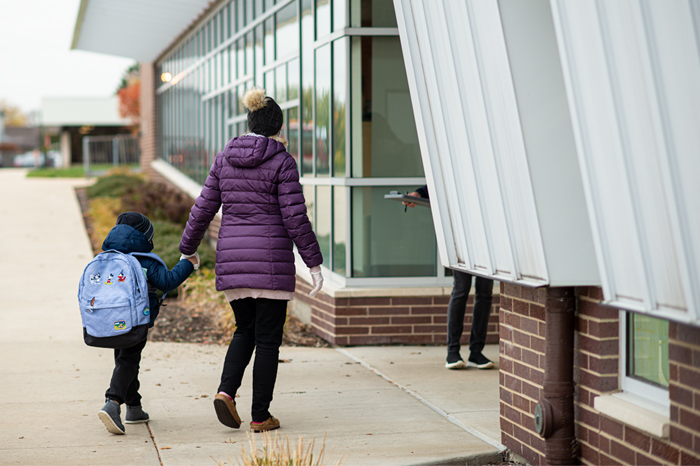 CLOSE CONTACT: The CDC and IDPH define close contact as someone who was within six feet of a person who is confirmed to have COVID-19 for 15 minutes or more over the course of one day. In the event that someone within our schools tests positive for COVID-19, all close contacts will be notified and must quarantine. In some cases, entire classes may be asked to quarantine.
QUARANTINE: Quarantine means that a person may not attend work or school due to close contact with someone who has tested positive for COVID-19 or is a COVID-19 probable case. Quarantines always last 14 days, even a person has tested negative for COVID-19.
CONTACTO DE CERCA: El CDC y el IDPH definen el contacto cercano como alguien que estaba a menos de seis pies de una persona que se confirma que tiene COVID-19 durante 15 minutos o más en el transcurso de un día. En el caso de que alguien dentro de nuestras escuelas haga positivo para COVID-19, todos los contactos cercanos serán notificados y deben ponerse en cuarentena. En algunos casos, se puede pedir a clases enteras que pongan en cuarentena.
CUARENTENA: Cuarentena significa que una persona no puede asistir al trabajo o a la escuela debido al contacto cercano con alguien que ha probado.
QUESTIONS AND PROCEDURES
(IN-PERSON INSTRUCTION)
PREGUNTAS Y PROCEDIMIENTOS
(INSTRUCCIÓN PRESENCIAL)
HOW WILL I KNOW IF MY CHILD HAS CLOSE CONTACT?
You will be notified by a school staff member by phone immediately if your child was in close contact with a COVID-19 positive case.
WHAT IF MY CHILD'S TEACHER IS OUT DUE TO QUARANTINE OR A POSITIVE CASE?
Classes may be able to continue in person with a staff member supervising the class and the teacher instructing remotely from home. In some cases, classes may need to learn remotely depending on staffing and resources.
WHAT ARE THE SYMPTOMS OF COVID-19?
Symptoms include a fever of 100.4°F or higher, a new onset of a moderate to severe headache, shortness of breath, new cough, sore throat, vomiting, diarrhea, abdominal pain from ab unknown cause, new congestion or runny nose, new loss of sense of taste or smell, nausea, fatigue from an unknown cause, or muscle or body aches. Anyone with one or more of these symptoms must stay home.
¿CÓMO SABRÉ SI MI HIJO TIENE CONTACTO CERCANO?
Se le notificará por teléfono a un miembro del personal de la escuela inmediatamente si su hijo estaba en estrecho contacto con un caso positivo COVID-19.
¿QUÉ PASA SI EL MAESTRO DE MI HIJO ESTÁ FUERA DEBIDO A LA CUARENTENA O A UN CASO POSITIVO?
Las clases pueden continuar presencial con un miembro del personal supervisando la clase y el maestro instruyendo remotamente desde casa. En algunos casos, las clases pueden necesitar aprender de forma remota dependiendo del personal y los recursos.
¿CUALES SON LOS SÍNTOMAS DE COVID-19?
Los síntomas incluyen fiebre de 100.4°F o superior, un nuevo inicio de un dolor de cabeza moderado a severo, dificultad para respirar, tos nueva, dolor de garganta, vómitos, diarrea, dolor abdominal por causa ab desconocida, nueva congestión o congestión nasal, nueva pérdida de sentido del gusto u olfato, náuseas, fatiga por causa desconocida o dolor muscular o corporal. Cualquier persona con uno o más de estos síntomas debe permanecer en casa.
IF MY CHILD HAS COVID-19 SYMPTOMS, WHAT IS NEEDED FOR HIM/HER TO GO BACK TO SCHOOL?
Anyone who has COVID-19 related symptoms must work with the school nurse to determine the appropriate needs to reenter the school. In addition to communicating with the nurse, he or she must:
Have had no symptoms for at least 24 hours without the use of fever-reducing medicine

Have had improvement of any respiratory symptoms

Have had at least 10 days pass since the onset of symptoms or positive test
Students may be able to return sooner with an alternative diagnosis from their healthcare provider or a negative COVID-19 test result.
As our nurses continue to support the health and wellness of our staff and students in all CCSD59 schools, you may contact your school nurse should you have additional questions about your child.
SI MI HIJO TIENE SÍNTOMAS DE COVID-19, ¿QUÉ SE NECESITA PARA QUE VUELVA A LA ESCUELA?
Cualquier persona que tiene síntomas relacionados con COVID-19 debe trabajar con la enfermera de la escuela para determinar las necesidades apropiadas para volver a ingresar a la escuela. Además de comunicarse con la enfermera, debe:
No ha tenido síntomas durante al menos 24 horas sin el uso de medicamentos para reducir la fiebre
Ha tenido mejoría de cualquier síntoma respiratorio
Han pasado al menos 10 días desde la aparición de síntomas o prueba positiva
Los estudiantes pueden regresar antes con un diagnóstico alternativo de su proveedor de atención médica o un resultado negativo de la prueba COVID-19.
A medida que nuestras enfermeras continúen apoyando la salud y el bienestar de nuestro personal y estudiantes en todas las escuelas CCSD59, puede comunicarse con su enfermera escolar si tiene preguntas adicionales sobre su hijo.
LOOKING FOR
MORE
INFORMATION?
¿BUSCA
MÁS INFORMACIÓN?