Board Update 7-12-21
Presentation
Agenda Item 4.0
Welcome Dr. Bresnahan – 4.01
The board welcomed Dr. Terri Bresnahan to her first board meeting as CCSD59 Superintendent of Schools. Board members offered a word of welcome and congratulations for Dr. Bresnahan as she provided an update on the work she has been a part of since her start date. 
---
Discussion Items
Agenda Item 6.0
Discussion of Revisions to the Board Working Agreement – 6.01
On January 12, 2015, the board approved the original Board Governance Document, establishing the CCSD59 Board of Education's purpose, roles, standards, agreements, and protocols.
Since its initial inception, the board has continued to make recommendations for revisions to the Board Governance Document during board discussions. At the July 12, 2021, board meeting, additional refinements were reviewed. 
The board will vote on approval of the updated Board Governance Document at the board meeting on August 9, 2021.
Discussion of Board Governance Cycle – 6.02
The board discussed recommendations for revisions to the CCSD59 Board Governance Cycle. The current suggested revision can be viewed here. 
The board will vote on approval of the revised Board Governance Cycle at the board meeting on August 9, 2021.
---
Action Items
Agenda Item 8.0
Approval of K&M Printing Company Donation – 8.01
The board approved a donation from K&M Printing Company in the amount of $530.06, which will be used to purchase two Chromebooks. The Chromebooks will be given away as raffle prizes at the district's two Back to School events in August 2021.
Approval of Additional Treasurer's Bond – 8.02
In accordance with Section 8-2 of the Illinois School Code, the school treasurer is required to execute a treasurer's bond that must be approved by at least a majority of the members of the board. The treasurer's bond from July 1, 2021, to July 1, 2022, must amount to $63,319,843; the first of two bonds to be issued was previously approved at the board meeting on June 7, 2021.
The board approved a second school treasurer's bond to fulfill the required amount up to $63,319,843.
---
Staffing Update
a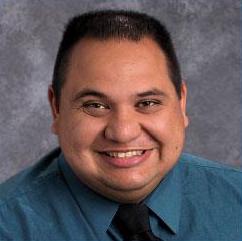 The board approved the hiring of Joshua Perdomo as the new Director of Multilingual Programs for the 2021-22 school year. Mr. Perdomo comes to CCSD59 from Community Unit School District 300 in Carpentersville, Ill., where he served as the Director of English Language Services and World Languages for five years. He will begin his assignment with the district later this month.