CCSD59 Announces New Superintendent of Schools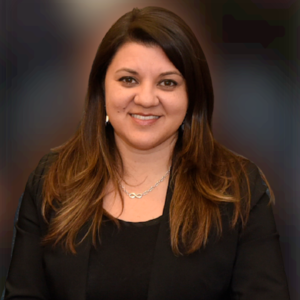 The Community Consolidated School District 59 (CCSD59) Board of Education is pleased to announce it has named Dr. Terri Bresnahan as the next CCSD59 Superintendent of Schools. Dr. Bresnahan will officially begin on July 1, 2021, and she succeeds Dr. Art Fessler, who will complete his eight year tenure as superintendent on June 30. 
The board conducted a thorough search process through the search firm School Exec Connect. The process included gathering input from all CCSD59 stakeholder groups and produced a large pool of candidates from diverse professional backgrounds and geographic locations. 
"We had many excellent candidates from which to choose," shared CCSD59 Board President Janice Krinsky. "In the end, Dr. Bresnahan rose to the top because of the depth and breadth of experience she will bring to the district. She is a strong advocate for all children, and she has been an outstanding leader in diversity, equity, and inclusion work. We believe her current work in a district with very similar demographics as CCSD59 will prepare her for success in leading our district. 
She was able to significantly close the achievement gap in her current district by conducting annual audits of curriculum as well as creating adoption cycles for curriculum and resources. Dr. Bresnahan plans to continue that practice in CCSD59 to make sure the curriculum is meeting the needs of students and teachers. Her previous experience as an assistant superintendent for curriculum and instruction will prove extremely valuable as our district continues to work to strengthen our teaching and learning to best prepare students to be successful for life."
Dr. Bresnahan brings a very strong background in education, and she currently serves as the superintendent in Berkeley School District 87 where she has been the superintendent for six years. Prior to her role as superintendent, she served as the Berkeley School District 87 Assistant Superintendent for Curriculum and Instruction, a position she held for one year. Dr. Bresnahan's previous experience includes serving as the director of technology in CCSD 64 Park Ridge-Niles, as well as holding technology positions in Addison 4, Avoca 37, and River Trails 26. She started her career in education as a middle school math teacher before becoming an elementary teacher in San Bernardino, CA.
"It is an honor to be selected as the next superintendent for CCSD59," said Dr. Bresnahan. "Throughout the interview process, the district's core values of diversity, equity, and inclusion were self-evident. The passion and dedication of the staff, families, and board of education are truly remarkable. I look forward to this opportunity to serve the community of CCSD59 and carry forward its tradition of excellence for all students."
Dr. Bresnahan holds a bachelor of science degree in elementary education from the University of Illinois Urbana-Champaign, a master of science in education in educational technology from Azusa Pacific University, a certificate of advanced study degree from National Louis University, and a doctor of education degree from National Louis University. She is also a mother of four children ages 16, 14, 10, and 9, and she is a proud wife of Brian, a middle school teacher. Dr. Bresnahan shared that her hobbies include music, dancing, games with her family, movies, and anything related to food.