D59's Got Talent Event Showcases Student Creativity
On Saturday, April 16, students throughout the district showed both their talent and their dedication to developing it at the second annual D59's Got Talent show, sponsored and run by the CCSD59 Education Foundation.
The show, which was only four seats short of a total sellout, was even bigger and better than last year. The pride and enthusiasm of the students, for themselves and each other, was only matched by that of the crowd.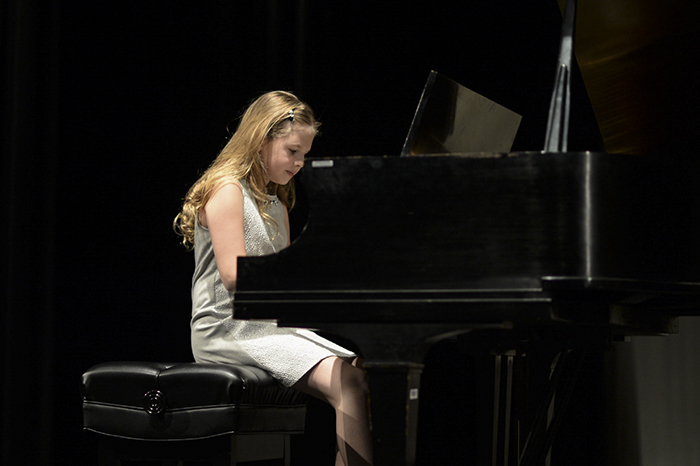 The variety and quality of talent acts performed by the students was truly astonishing. Piano, violin, and vocal solos were performed flawlessly. Gymnastics routines were dizzying in their speed and execution. Dancers, from beautiful classic ballet to fun ensembles of funk and breakdance, had the audience cheering. The final act was an electric guitar mash-up of famous guitar riffs which brought down the house and truly concluded the performances on a high note.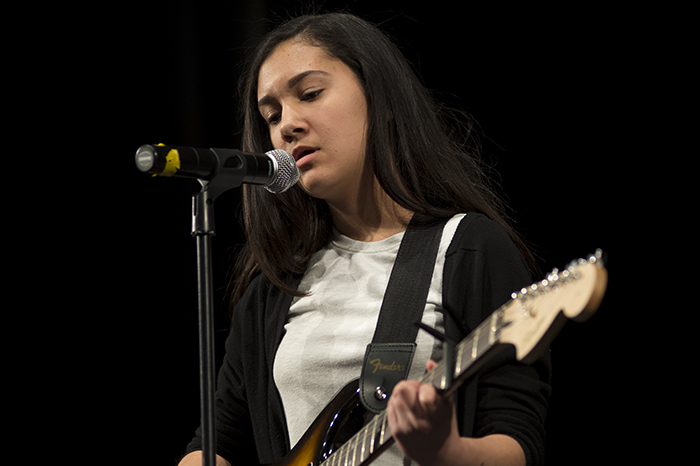 It had to be near impossible to be in the judge's booth, but the top three performances based on the judges' scores were:
1st Place – Natasha Sevilla, 7th Grader at Friendship, for a violin solo of "Gigue" from Sonata in G Minor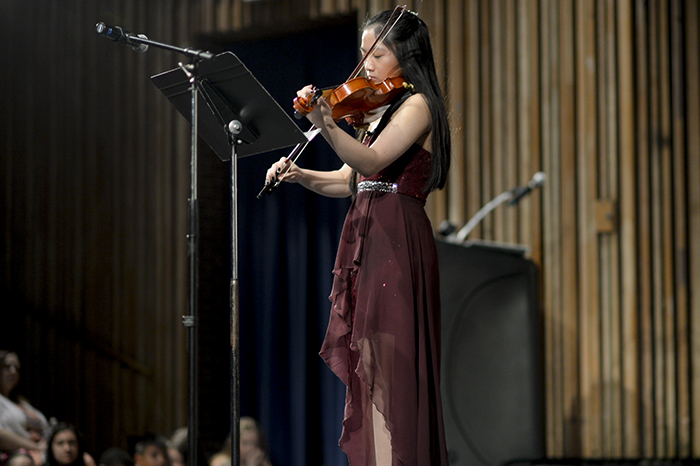 2nd Place – Jessica Pomian, 4th Grader at Robert Frost, for a vocal solo of "Cups"
3rd Place – Claire Moon, 3rd Grader at Juliette Low, for a piano solo of "Sonatina #9"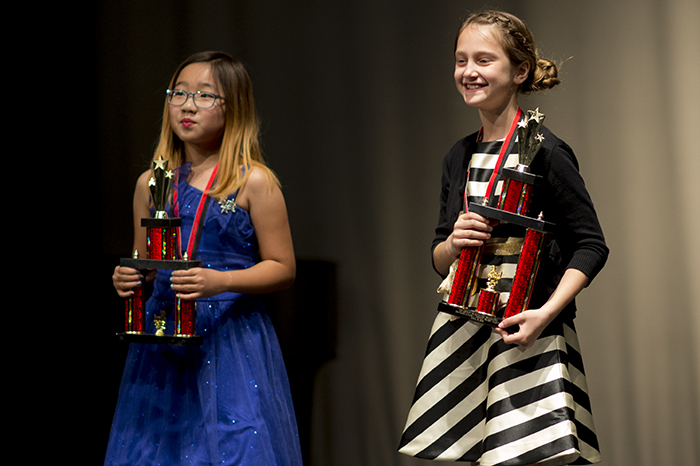 Offstage, the arts were also beautifully represented. Original selected artwork from students at all schools and several staff members were donated and auctioned off to help raise funds. These students, as well as the student whose design was selected for the program cover, were also brought up onstage to receive awards and recognition.
The event raised approximately $3,000 for the D59 Education Foundation. Jayne Wilkins-Scott, a member of the foundation and a main organizer of the event, said, "It is wonderful that the students' art and performance talents are used to help the Foundation earn money, which in turn is going right back to the students in the form of grants. They truly are the stars that night, and every single one of them gave an amazing performance."