Department DirectoryDepartment Directory(es)
Are you looking for help or do you need to get in contact with someone in the Instruction Department? Please reference the list below for assistance.
---
INSTRUCTION DEPARTMENT

Maureen McAbee
Assistant Superintendent for Instruction
847.593.4305 | mcabee.maureen@ccsd59.org
Nancy Torres
Executive Assistant for Instruction
Coaching, Literacy, Math, Summer School, Early Entrance
847.593.4305 | torres.nancy@ccsd59.org
Dr. Kim Barrett
Director of Literacy
Instructional Coaching, Literacy, Title I
847.593.4336 | barrett.kim@ccsd59.org
Dr. Joshua Carpenter
Executive Director of Student Growth and Accountability
Assessment, Math, Gifted Education
847.593.4305 | carpenter.josh@ccsd59.org
Trisha Senne
Evaluation and Assessment Facilitator
Coordination of assessments
847.593.3875 | senne.trisha@ccsd59.org
Cindy Placko
Math Facilitator
847.472.7047 | placko.cindy@ccsd59.org
Corey King
Data Manager
847.593.4419 | king.corey@ccsd59.org
Griselda Pirtle
Director of Multilingual Programs
Dual Language, English as a Second Language, ACCESS Testing
847.593.3775 | pirtle.griselda@ccsd59.org
Carolina Hernandez
Multilingual Program Administrative Assistant
Translation, Interpretation, Language Screening, ELL Data
847.593.4307 | hernandez.carolina@ccsd59.org
Annette DiMaso
Instruction Department Administrative Assistant
Title I & Title II, Tutoring, Music, Fine Arts, Science, PLTW, World Language, PE, Text Book Ordering
847.593.4413 | dimaso.annette@ccsd59.org
---
English Language Learners (ELL) Department
Amy Story
District Language Assessment Facilitator
847.593.3784 | story.amy@ccsd59.org
Joanne Young
District Language Screener
847.593.4332 | young.joanne@ccsd59.org
Debbie Pincsak
District Language Screener
847.593.4332 | pincsak.debbie@ccsd59.org
---
INSTRUCTIONAL COACHES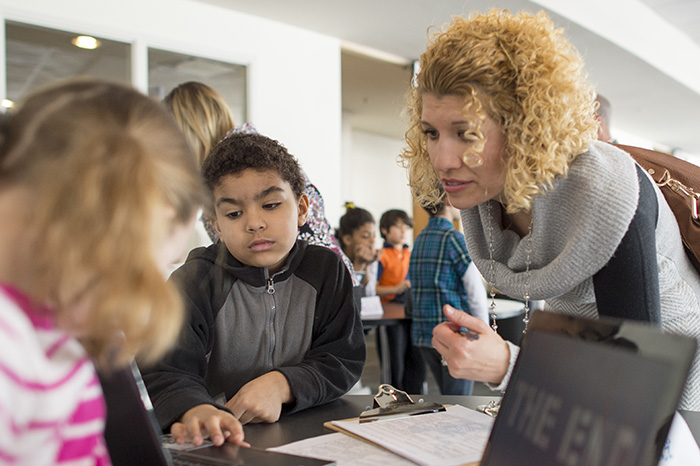 Pre-K
Early Learning Center
Sue Jozwiak | jozwiak.sue@ccsd59.org
Elementary
Admiral Byrd School
Christine Ciringione | ciringione.christine@ccsd59.org
Lia Marvucic | marvucic.lia@ccsd59.org
Brentwood School
Marisol Audia | audia.marisol@ccsd59.org
Clearmont School
Alyssa Kocher | kocher.alyssa@ccsd59.org
Amy Gerardy | gerardy.amy@ccsd59.org
Devonshire School
Michelle Hernandez | hernandez.michelle@ccsd59.org
Michael Wall | wall.michael@ccsd59.org
Forest View School
Cindy Kiel | kiel.Cindy@ccsd59.org
Peggy Goodwin | goodwin.peggy@ccsd59.org
Robert Frost School
Emily Morris | morris.emily@ccsd59.org
Laura Castro | castro.laura@ccsd59.org
John Jay School
Jessica Amaya | amaya.jessica@ccsd59.org
Kelly Green | green.kelly@ccsd59.org
Juliette Low School
Amanda Hager | hager.amanda@ccsd59.org
Michelle Benages | benages.michelle@ccsd59.org
Ridge Family Center for Learning
Samantha Riggi | riggi.samantha@ccsd59.org
Rupley School
Andrea Cohn | cohn.andrea@ccsd59.org
Mike Safina | safina.mike@ccsd59.org
Salt Creek School
Erica Suarez | suarez.erica@ccsd59.org
Heidi Skorin | skorin.heidi@ccsd59.org
Junior High
Friendship Jr. High School
Jenny Santini | santini.jenny@ccsd59.org
Kate Ganatos | ganatos.kate@ccsd59.org
Grove Jr. High School
Robert Padilla | padilla.robert@ccsd59.org
Holmes Jr. High
Julie Lannert | lannert.julie@ccsd59.org
Laena DiVito | divito.laena@ccsd59.org
Are you looking for help or do you need to get in contact with someone in the Instruction Department? Please reference the list below for assistance.
---
INSTRUCTION DEPARTMENT

Maureen McAbee
Assistant Superintendent for Instruction
847.593.4305 | mcabee.maureen@ccsd59.org
Nancy Torres
Executive Assistant for Instruction
Coaching, Literacy, Math, Summer School, Early Entrance
847.593.4305 | torres.nancy@ccsd59.org
Dr. Kim Barrett
Director of Literacy
Instructional Coaching, Literacy, Title I
847.593.4336 | barrett.kim@ccsd59.org
Dr. Joshua Carpenter
Executive Director of Student Growth and Accountability
Assessment, Math, Gifted Education
847.593.4305 | carpenter.josh@ccsd59.org
Trisha Senne
Evaluation and Assessment Facilitator
Coordination of assessments
847.593.3875 | senne.trisha@ccsd59.org
Cindy Placko
Math Facilitator
847.472.7047 | placko.cindy@ccsd59.org
Corey King
Data Manager
847.593.4419 | king.corey@ccsd59.org
Griselda Pirtle
Director of Multilingual Programs
Dual Language, English as a Second Language, ACCESS Testing
847.593.3775 | pirtle.griselda@ccsd59.org
Carolina Hernandez
Multilingual Program Administrative Assistant
Translation, Interpretation, Language Screening, ELL Data
847.593.4307 | hernandez.carolina@ccsd59.org
Annette DiMaso
Instruction Department Administrative Assistant
Title I & Title II, Tutoring, Music, Fine Arts, Science, PLTW, World Language, PE, Text Book Ordering
847.593.4413 | dimaso.annette@ccsd59.org
---
English Language Learners (ELL) Department
Amy Story
District Language Assessment Facilitator
847.593.3784 | story.amy@ccsd59.org
Joanne Young
District Language Screener
847.593.4332 | young.joanne@ccsd59.org
Debbie Pincsak
District Language Screener
847.593.4332 | pincsak.debbie@ccsd59.org
---
INSTRUCTIONAL COACHES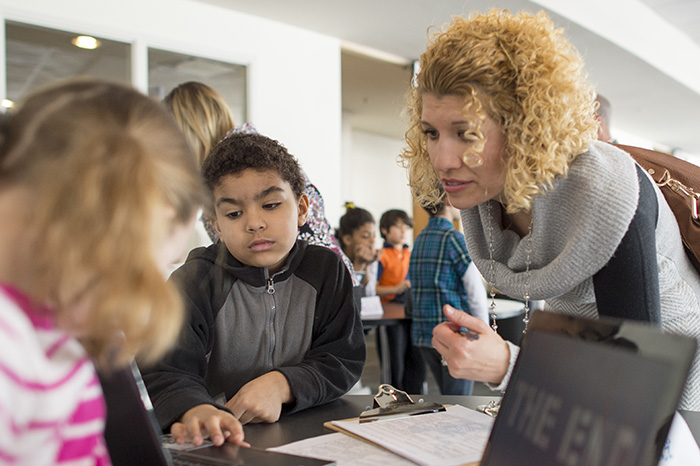 Pre-K
Early Learning Center
Sue Jozwiak | jozwiak.sue@ccsd59.org
Elementary
Admiral Byrd School
Christine Ciringione | ciringione.christine@ccsd59.org
Lia Marvucic | marvucic.lia@ccsd59.org
Brentwood School
Marisol Audia | audia.marisol@ccsd59.org
Clearmont School
Alyssa Kocher | kocher.alyssa@ccsd59.org
Amy Gerardy | gerardy.amy@ccsd59.org
Devonshire School
Michelle Hernandez | hernandez.michelle@ccsd59.org
Michael Wall | wall.michael@ccsd59.org
Forest View School
Cindy Kiel | kiel.Cindy@ccsd59.org
Peggy Goodwin | goodwin.peggy@ccsd59.org
Robert Frost School
Emily Morris | morris.emily@ccsd59.org
Laura Castro | castro.laura@ccsd59.org
John Jay School
Jessica Amaya | amaya.jessica@ccsd59.org
Kelly Green | green.kelly@ccsd59.org
Juliette Low School
Amanda Hager | hager.amanda@ccsd59.org
Michelle Benages | benages.michelle@ccsd59.org
Ridge Family Center for Learning
Samantha Riggi | riggi.samantha@ccsd59.org
Rupley School
Andrea Cohn | cohn.andrea@ccsd59.org
Mike Safina | safina.mike@ccsd59.org
Salt Creek School
Erica Suarez | suarez.erica@ccsd59.org
Heidi Skorin | skorin.heidi@ccsd59.org
Junior High
Friendship Jr. High School
Jenny Santini | santini.jenny@ccsd59.org
Kate Ganatos | ganatos.kate@ccsd59.org
Grove Jr. High School
Robert Padilla | padilla.robert@ccsd59.org
Holmes Jr. High
Julie Lannert | lannert.julie@ccsd59.org
Laena DiVito | divito.laena@ccsd59.org
(need es)