When you work at CCSD59, you are part of a crucial team that works together in the best interest of a very important group – children. Our students and families are at the heart of everything we do.
Cuando trabajas en CCSD59, formas parte de un equipo crucial que trabaja unido en el mejor interés de un grupo muy importante: los niños. Nuestros estudiantes y familias están en el corazón de todo lo que hacemos.
Are you seeking a Verification of Employment or Verification of Income?
We believe in protecting our employees' information. To ensure this, we partner with Verifent to confirm verification of employment and verification of income requests are legitimate, and a valid permissible purpose exists as defined by the Fair Credit Reporting Act (FCRA). Verifiers seeking our employee's information must submit VOE/VOI requests through Verifent.
To Submit a Request:
Log in at

verifent.com/log-in

. Please note that new Verifent users need to register and create an account.

When prompted, enter our unique organization code: CE03C7

In addition to our Organization Code, you will need the individual's correct first and last name while working for us, their date-of-birth, last four digits of their Social Security Number, and

proof of consumer consent for any verification including income information

.
For additional support, please view this FAQ or the Verifent Knowledge Base support resource.
¿Está buscando una Verificación de Empleo o Verificación de Ingresos?
Creemos en proteger la información de nuestros empleados. Para garantizar esto, nos asociamos con Verifent para confirmar que las solicitudes de verificación de empleo y verificación de ingresos son legítimas y que existe un propósito permisible válido según lo define la Ley de Informes Crediticios Justos (FCRA, por sus siglas en inglés). Los verificadores que buscan información de nuestros empleados deben enviar solicitudes VOE/VOI a través de Verifent.
Para enviar una solicitud:
Inicie sesión en verifent.com/log-in. Por favor tenga en cuenta que los nuevos usuarios de Verifent deben registrarse y crear una cuenta.
Cuando se le solicite, ingrese nuestro código de organización único: CE03C7
Además de nuestro Código de organización, necesitará el nombre y apellido correctos de la persona mientras trabajaba para nosotros, su fecha de nacimiento, los últimos cuatro dígitos de su número de Seguro Social y prueba de consentimiento del consumidor para cualquier verificación, incluida la información de ingresos.
Para obtener soporte adicional, por favor consulte estas preguntas más frecuentes o el Base verificante de conocimientos recurso de apoyo.
The Human Resources Department is responsible for the recruitment, hiring, and assignment of all employees of the District, with the approval of the Superintendent and the Board of Education.
El Departamento de Recursos Humanos es responsable del reclutamiento, la contratación y la asignación de todos los empleados del Distrito, con la aprobación del Superintendente y la Junta de Educación.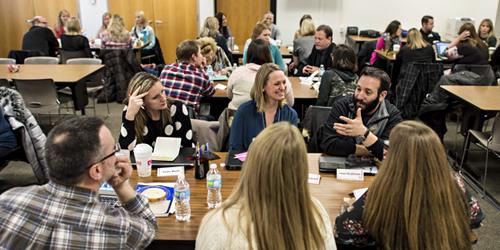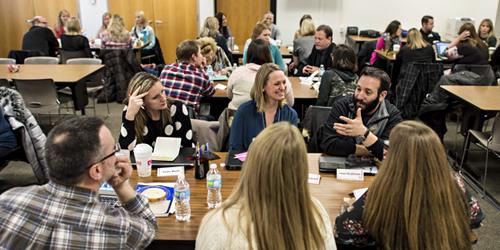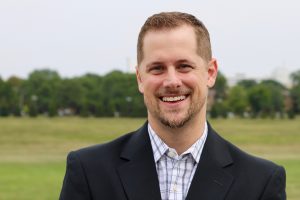 Ross Vittore
Assistant Superintendent for Human Resources
vittore.ross@ccsd59.org
P: (847) 593-4321
F: (847) 593-4301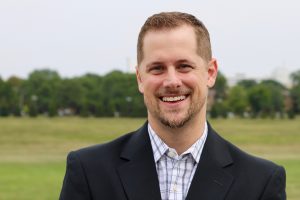 Ross Vittore
Superintendente Auxiliar de Recursos Humanos
vittore.ross@ccsd59.org
P: (847) 593-4321
F: (847) 593-4301
Kaltrina Ajroja
Human Resource Specialist Assistant
Contact for Hiring & Onboarding Support
ajroja.kaltrina@ccsd59.org
(847) 593-4414
Kim Novak
Administrative Assistant
Contact for Volunteering & Substitute Teaching Support
novak.kim@ccsd59.org
(847) 593-4322
Mari Schlottman
Human Resource Specialist
Contact for Employee Benefits & FMLA Support
schlottman.mari@ccsd59.org
(847) 593-4330
Taryn Pidone
Administrative Assistant
Contact for Verification of Employment & Worker's Compensation Support
pidone.taryn@ccsd59.org
(847) 593-4404
Kaltrina Ajroja
Especialista Asistente en Recursos Humanos
Contacto para apoyo de contratación y de los nuevos empleados
ajroja.kaltrina@ccsd59.org
(847) 593-4414
Kim Novak
Asistente administrativa
Contacto para apoyo de voluntarios y maestros sustituto
novak.kim@ccsd59.org
(847) 593-4322
Mari Schlottman
Especialista en Recursos Humanos
Contacto para beneficios para empleados y apoyo FMLA
schlottman.mari@ccsd59.org
(847) 593-4330
Taryn Pidone
Asistente Administrativa
Contacto para la verificación del apoyo de empleo y compensación laboral
pidone.taryn@ccsd59.org
(847) 593-4404