When you work at CCSD59, you are part of a crucial team that works together in the best interest of a very important group – children. Our students and families are at the heart of everything we do.
Cuando trabajas en CCSD59, formas parte de un equipo crucial que trabaja unido en el mejor interés de un grupo muy importante: los niños. Nuestros estudiantes y familias están en el corazón de todo lo que hacemos.
How Can We Help You?
Looking for something specific? If the adjacent links don't seem to be what you need, please don't hesitate to contact the human resources department directly.
¿Cómo podemos ayudarle?
¿Busca algo específico? Si los enlaces adyacentes no parecen ser lo que necesita, por favor no dude en ponerse en contacto directamente con el departamento de recursos humanos.
The Human Resources Department is responsible for the recruitment, hiring, and assignment of all employees of the District, with the approval of the Superintendent and the Board of Education.
El Departamento de Recursos Humanos es responsable del reclutamiento, la contratación y la asignación de todos los empleados del Distrito, con la aprobación del Superintendente y la Junta de Educación.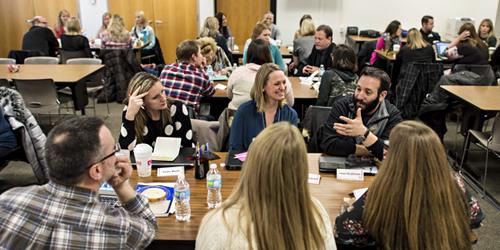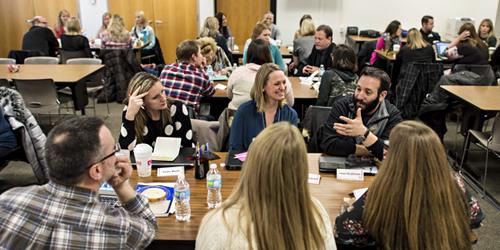 Community Consolidated School District 59 strives for high student achievement, believing that all students are unique individuals with their own needs and attitudes. To improve high student achievement and lifelong learning, we will embrace continuous improvement in a safe and nurturing environment that promotes "keeping learning first."
CCSD59 also believes in keeping the community aware of this environment and what is happening in our schools. Transparency promotes accountability and provides information about the activities in the district, so please access the transparency page for additional details.
Community Consolidated School District 59 se esfuerza por lograr un alto rendimiento estudiantil, creyendo que todos los estudiantes son individuos únicos con sus propias necesidades y actitudes. Para mejorar el alto rendimiento estudiantil y el aprendizaje permanente, adoptaremos la mejora continua en un entorno seguro y enriquecedor que promueva "mantener el aprendizaje primero."
CCSD59 también cree en mantener a la comunidad al tanto de este entorno y de lo que está sucediendo en nuestras escuelas. La transparencia promueve la responsabilidad y proporciona información sobre las actividades en el distrito, así que por favor acceda a la página de transparencia para obtener más detalles.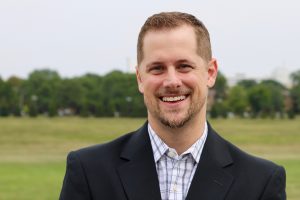 Ross Vittore
Assistant Superintendent for Human Resources
vittore.ross@ccsd59.org
P: (847) 593-4321
F: (847) 593-4301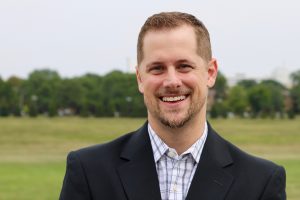 Ross Vittore
Superintendente Auxiliar de Recursos Humanos
vittore.ross@ccsd59.org
P: (847) 593-4321
F: (847) 593-4301
Cathy Czeszewski
Administrative Assistant
Contact for Lane Change & Student Teaching/Intern Support
czeszewski.cathy@ccsd59.org
(847) 593-4313
Kaltrina Ajroja
Human Resource Specialist Assistant
Contact for Hiring & Onboarding Support
ajroja.kaltrina@ccsd59.org
(847) 593-4414
Kim Novak
Administrative Assistant
Contact for Volunteering & Substitute Teaching Support
novak.kim@ccsd59.org
(847) 593-4322
Mari Schlottman
Human Resource Specialist
Contact for Employee Benefits & FMLA Support
schlottman.mari@ccsd59.org
(847) 593-4330
Taryn Pidone
Administrative Assistant
Contact for Verification of Employment & Worker's Compensation Support
pidone.taryn@ccsd59.org
(847) 593-4404
Cathy Czeszewski
Asistente administrativa
Contacto para cambio de camino y prácticas docentes/apoyo a pasantes
czeszewski.cathy@ccsd59.org
(847) 593-4313
Kaltrina Ajroja
Especialista Asistente en Recursos Humanos
Contacto para apoyo de contratación y de los nuevos empleados
ajroja.kaltrina@ccsd59.org
(847) 593-4414
Kim Novak
Asistente administrativa
Contacto para apoyo de voluntarios y maestros sustituto
novak.kim@ccsd59.org
(847) 593-4322
Mari Schlottman
Especialista en Recursos Humanos
Contacto para beneficios para empleados y apoyo FMLA
schlottman.mari@ccsd59.org
(847) 593-4330
Taryn Pidone
Asistente Administrativa
Contacto para la verificación del apoyo de empleo y compensación laboral
pidone.taryn@ccsd59.org
(847) 593-4404