CCSD59 Administration Center Summer Hours • Monday - Thursday • 7:30 a.m. - 4:00 p.m.
WE ARE DEDICATED TO IDENTIFYING AND MEETING THE NEEDS OF DIVERSE LEARNERS.
ESTAMOS DEDICADOS A IDENTIFICAR Y A CUMPLIR LAS NECESIDADES DE APRENDICES DIVERSOS.
The Student Services and Assessment department is dedicated to meeting the needs of diverse learners at all levels. All learners are different. Our role is to identify differences and respond using data, creativity, and a strengths-based, research-based approach.
The Student Services and Assessment Department seeks to eliminate personal, cultural, and/or environmental barriers to learning. We build the capacity of staff to provide safe, supportive learning environments and rigorous, effective instruction for all students through provision of educational services, social emotional learning (SEL), and use of a multi-tiered system of support (MTSS).
El departamento de Servicios y evaluación para estudiantes se dedica a satisfacer las necesidades de diversos estudiantes en todos los niveles. Todos los estudiantes son diferentes. Nuestro papel es identificar las diferencias y responder utilizando datos, creatividad y un enfoque basado en las fortalezas y en la investigación.
El Departamento de Servicios y Evaluación del Estudiante busca eliminar las barreras personales, culturales y/o ambientales para el aprendizaje. Desarrollamos la capacidad del personal para proporcionar entornos de aprendizaje seguros y de apoyo e instrucción rigurosa y efectiva para todos los estudiantes a través de la provisión de servicios educativos, aprendizaje social y emocional (SEL) y el uso de un sistema de apoyo de varios niveles (MTSS).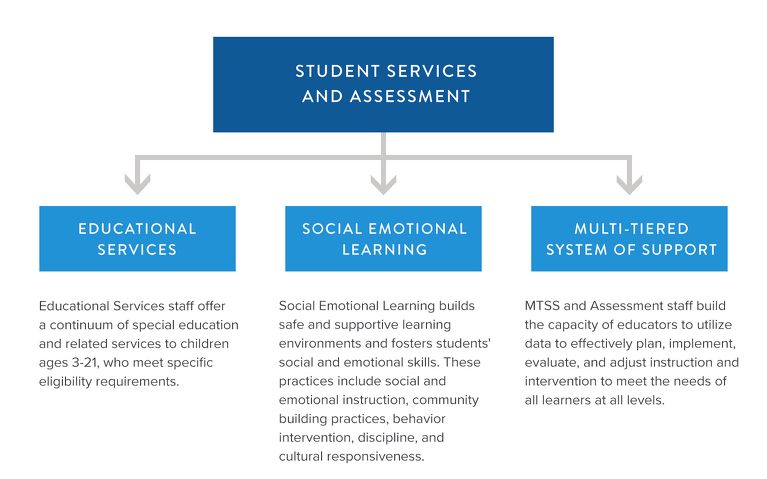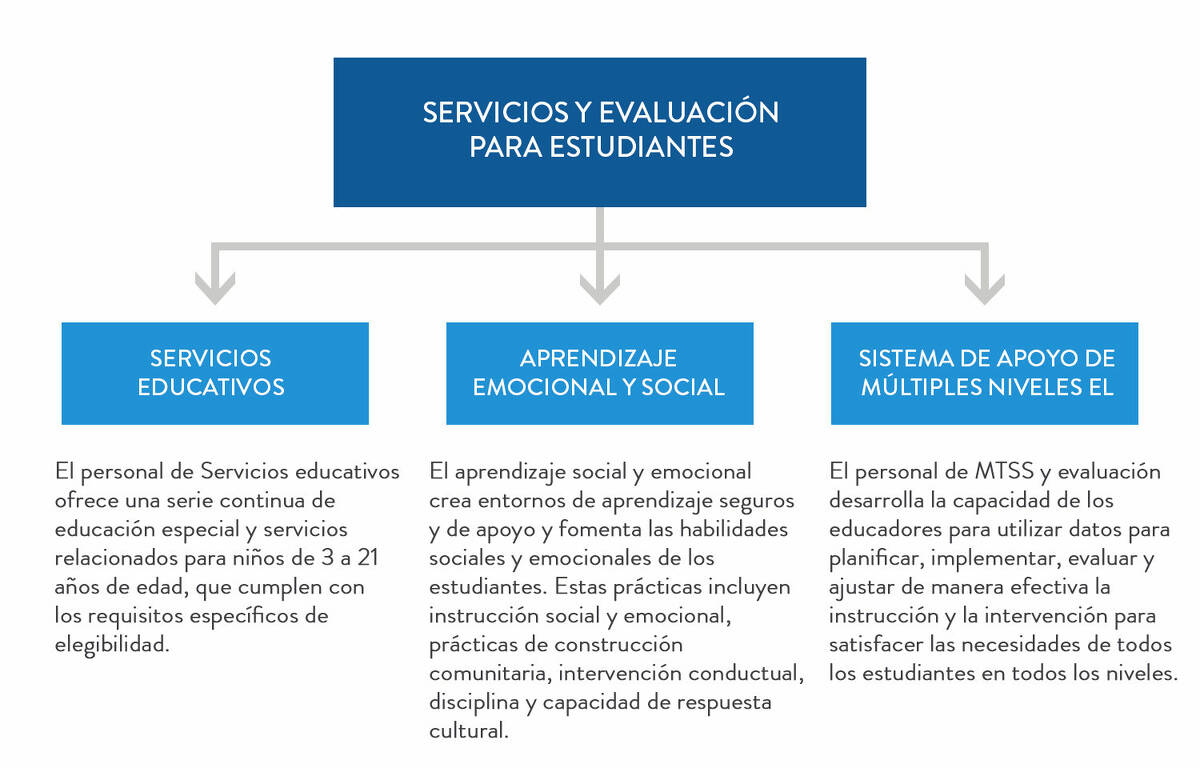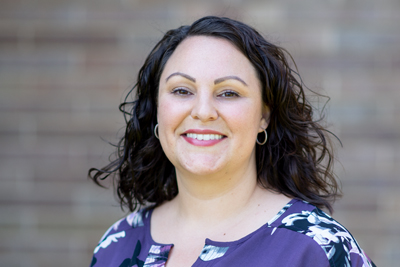 Katie Ahsell
Assistant Superintendent of Student Services and Assessment
(847) 593-4415
[email protected]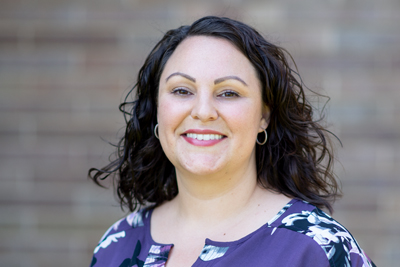 Katie Ahsell
Superintendente Auxiliar de Servicios Estudiantiles y Evaluación
(847) 593-4415
[email protected]
Student Services and Assessment consists of administrative, teaching, and support staff that specialize in social emotional learning, assessment, tiered supports, individualized educational plans, family engagement, community engagement, and creative ways to find success in learning.
Looking for a specific department?
Please click one of the links below to learn more about how each department serves the needs of our students. If these do not seem to be what you are looking for, please do not hesitate to Student Services and Assessment directly.

Educational Services  Social Emotional Learning
Los servicios y la evaluación del estudiante consisten en personal administrativo, docente y de apoyo que se especializa en aprendizaje social emocional, evaluación, apoyos escalonados, planes educativos individualizados, participación familiar, participación comunitaria y formas creativas para encontrar el éxito en el aprendizaje.
¿Busca un departamento específico?
Por favor haga clic en uno de los enlaces a continuación para obtener más información sobre cómo cada departamento atiende las necesidades de nuestros estudiantes. Si estos no parecen ser lo que está buscando, no dude en Servicios y evaluaciones para estudiantes directamente.
Servicios Educativos Aprendizaje Social Emocional