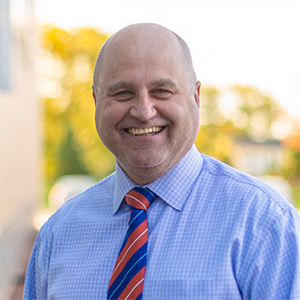 Tom Luedloff
Associate Superintendent
(847) 593-4300
luedloff.tom@ccsd59.org
The Superintendent's office is responsible for overseeing the efficient operation of Community Consolidated School District 59. The Superintendent is the district's executive officer and is responsible for the administration and management of the district schools in accordance with Board of Education policies, directives, and state and federal law.
---
Dr. Terri Bresnahan officially began her time at CCSD59 on July 1, 2021. She came to the district from Berkeley School District 87, where she spent the last six years as superintendent. Prior to that, she served as the Assistant Superintendent of Curriculum and Instruction at Berkeley 87, and also served in prior technology roles at Park Ridge-Niles School District 64, Addison School District 4, Avoca School District 37, and River Trails School District 26.
She started her career in education as a middle school math teacher before becoming an elementary teacher in San Bernardino, Calif.
She was able to significantly close the achievement gap in Berkeley 87 by conducting annual audits of curriculum as well as creating adoption cycles for curriculum and resources. Dr. Bresnahan plans to continue that practice in CCSD59 to make sure the curriculum is meeting the needs of students and teachers. Her previous experience as an assistant superintendent for curriculum and instruction will also prove extremely valuable as our district continues to work to strengthen our teaching and learning to best prepare students to be successful for life."
Dr. Bresnahan holds a Bachelor of Science in Elementary Education from the University of Illinois Urbana-Champaign, a Master of Science in Educational Technology from Azusa Pacific University, and both a Certificate of Advanced Study and a doctoral degree from National Louis University. She lives in Elmhurst, Ill. with her four children ages 16, 14, 10, and 9, and the proud wife of Brian, a middle school teacher. Her favorite hobbies include music, dancing, games with her family, movies, and anything related to food.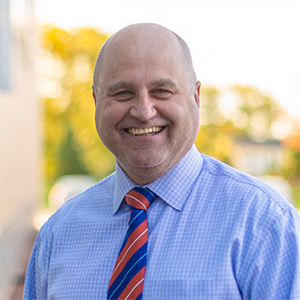 Tom Luedloff
Superintendente Adjunto
(847) 593-4300
luedloff.tom@ccsd59.org
La oficina del Superintendente es responsable de supervisar la operación eficiente del Community Consolidated School District 59. El Superintendente es el oficial ejecutivo del distrito y es responsable de la administración y gerencia de las escuelas del distrito de acuerdo con las políticas, directivas y leyes estatales y federales de la Junta de Educación.
---
La Dra. Terri Bresnahan comenzó oficialmente su tiempo en CCSD59 el 1 de julio de 2021. Llegó al distrito desde el Distrito Escolar 87 de Berkeley, donde pasó los últimos seis años como superintendente. Antes de eso, se desempeñó como Superintendente Auxiliar de Currículo e Instrucción en Berkeley 87, y también ocupó puestos de tecnología en el Distrito Escolar 64 de Park Ridge-Niles, el Distrito Escolar 4 de Addison, el Distrito Escolar 37 de Avoca y el Distrito Escolar 26 de River Trails. .
Comenzó su carrera en educación como maestra de matemáticas en la escuela presecundaria antes de convertirse en maestra de primaria en San Bernardino, California.
Pudo cerrar significativamente la brecha de rendimiento en Berkeley 87 mediante la realización de auditorías anuales del plan de estudios y la creación de ciclos de adopción para el plan de estudios y los recursos. La Dra. Bresnahan planea continuar esa práctica en CCSD59 para asegurarse de que el plan de estudios satisfaga las necesidades de los estudiantes y maestros. Su experiencia previa como superintendente auxiliar de currículo e instrucción también resultará extremadamente valiosa a medida que nuestro distrito continúa trabajando para fortalecer nuestra enseñanza y aprendizaje para preparar mejor a los estudiantes para que tengan éxito de por vida."
La Dra. Bresnahan tiene una Licenciatura en Educación Primaria de University of Illinois Urbana-Champaign, una Maestría en Ciencias en Tecnología Educativa de Azusa Pacific University, y un Certificado de Estudios Avanzados y un doctorado de Nacional Louis University. Vive en Elmhurst, Ill. Con sus cuatro hijos de 16, 14, 10 y 9 años, y es la esposa orgullosa de Brian, un maestro de escuela presecundaria. Sus pasatiempos favoritos incluyen la música, el baile, los juegos con su familia, las películas y todo lo relacionado con la comida.