Making sure that CCSD59's facilities meet the needs of students and staff is a top priority.
Asegurarse de que las instalaciones de CCSD59 satisfagan las necesidades de los estudiantes y el personal es una prioridad.
Our mission is to maintain and improve all district facility buildings and grounds in a manner which positively contributes to the learning experience of each student by providing a safe, clean, sustainable and healthy environment.
Nuestra misión es mantener y mejorar todos los edificios y terrenos de las instalaciones del distrito de una manera que contribuya positivamente a la experiencia de aprendizaje de cada alumno al proporcionar un entorno seguro, limpio, sostenible y saludable.
Original construction of our schools began in the 1950's, and through the years all facilities have been fully renovated and improved, resulting in high-functioning facilities in excellent condition.
During fiscal year 2015, the board of education authorized the construction of an Early Learning Center addition to Holmes Junior High, which was completed in August, 2015. These additions were in response to enrollment growth as well as expanded early childhood, English Language Learners, and special education programming. All additions were funded by American Recovery and Reinvestment Act funds, interfund transfers of existing fund balances, and/or the partial abatement of the Working Cash fund which includes the bond proceeds.
In addition to its fifteen schools, the district's facilities also include the district's Board of Education/Administrative Center, with an attached supply warehouse and maintenance facility, and a freestanding 4,300 square foot storage facility.
La construcción original de nuestras escuelas comenzó en la década de 1950, y a través de los años todas las instalaciones han sido completamente renovadas y mejoradas, lo que resulta en instalaciones de alto funcionamiento en excelentes condiciones.
Durante el año fiscal 2015, la junta de educación autorizó la construcción de Early Learning Center además de la Holmes Junior High, que se completó en agosto de 2015. Estas incorporaciones respondieron al crecimiento de la inscripción así como a la expansión de la primera infancia, estudiantes del idioma inglés, y programación de educación especial. Todas las adiciones fueron financiadas por fondos de la Ley de Reinversión y Recuperación de los Estados Unidos (American Recovery and Reinvestment Act funds), transferencias entre fondos de saldos de fondos existentes, y/o la reducción parcial del fondo Working Cash que incluye los ingresos de los bonos.
Además de sus quince escuelas, las instalaciones del distrito también incluyen el Centro Administrativo/Administrativo de la Junta de Educación del distrito, con un almacén de suministros y un centro de mantenimiento, y una instalación independiente de almacenamiento de 4,300 pies cuadrados.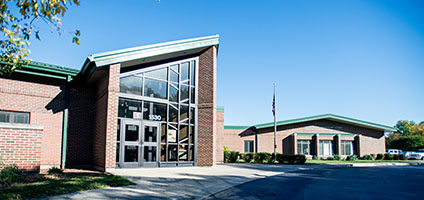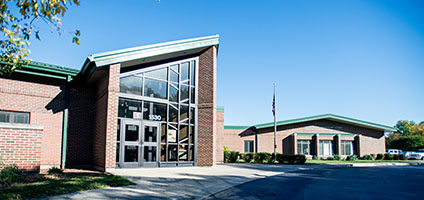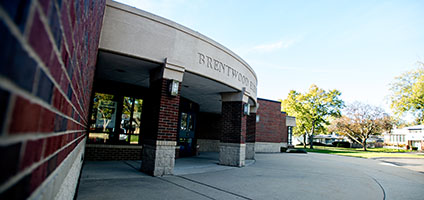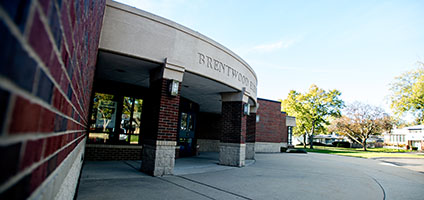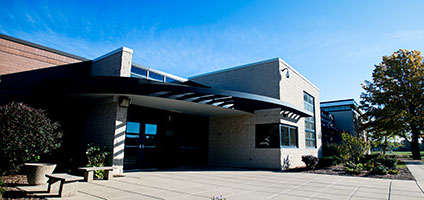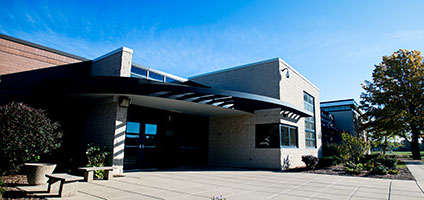 1,000,000 ±
Square feet maintained by CCSD59
1,000,000 ±
Pies cuadrados mantenidos por CCSD59
UPCOMING PROJECTS IN PLANNING
PRÓXIMOS PROYECTOS EN PLANIFICACIÓN
At the November 12, 2019, board of education meeting, the board viewed an updated version of the Capital Projects and Improvement Plan, after the Facilities Committee made proposed updates. The plan identified capital projects and improvements by fiscal year with estimated costs, and two versions were shared with the board. The first version outlined the capital projects and improvements to be completed within three years, and the second within six years. The board will vote on the plan at a future meeting.
En la reunión de la junta de educación del 12 de noviembre de 2019, la junta vio una versión actualizada del Proyecto de Capital y el Plan de Mejora, después de que el Comité de Instalaciones hizo las actualizaciones propuestas. El plan identificó proyectos de capital y mejoras por año fiscal con costos estimados, y se compartieron dos versiones con la junta. La primera versión describió los proyectos de capital y las mejoras que se completarán dentro de tres años, y la segunda dentro de seis años. La junta votará sobre el plan en una reunión futura.
CURRENT CONSTRUCTION PROJECTS
PROYECTOS DE CONSTRUCCIÓN ACTUALES
Currently, there are no active projects.
Actualmente, no hay proyectos activos.
RECENTLY COMPLETED PROJECTS
PROYECTOS RECIENTEMENTE COMPLETADOS
CCSD59 Administration Building

Construction is complete for the new CCSD59 Administration Building at 1001 Leicester Road in Elk Grove Village. This new building allows for CCSD59 to provide better learning opportunities for teachers and staff, create a more dynamic and engaging work environment for administrative employees, and provide a safe and updated work environment.

Early Learning Center (ELC)
Devonshire Office Addition and Classroom Renovations
Friendship Junior High School Interior Renovations
New Rubber Flooring
Edificio de administración CCSD59

La construcción está completa para el nuevo Edificio de Administración CCSD59 en 1001 Leicester Road en Elk Grove Village. Este nuevo edificio permite a CCSD59 proporcionar mejores oportunidades de aprendizaje para los maestros y el personal, crear un entorno de trabajo más dinámico y atractivo para los empleados administrativos, y proporcionar un entorno de trabajo seguro y actualizado.

Early Learning Center (ELC)
Adición de la oficina y renovaciones en el salón de Devonshire
Renovaciones interiores de Friendship Junior High School
Nuevo piso de goma
Have Questions?
Please contact the Department of Facilities and Operations.
Ronald O'Connor
Assistant Superintendent of Business Services/CSBO
(847) 593-4339
[email protected]
¿Tiene PREGUNTAS?
Por favor, póngase en contacto con el Departamento de Instalaciones y Operaciones.
Ronald O'Connor
Superintente Auxiliar de Servicios Administrativos/CSBO
(847) 593-4339
[email protected]