CCSD59 Administration Center Summer Hours • Monday - Thursday • 7:30 a.m. - 4:00 p.m.
Our goal since the beginning of the 2021-22 school year is to keep students in person for learning and to maintain the safest, most effective instructional environment. Our community has been vital in this effort, and we value the partnership with our families as we work towards this goal together.
Throughout the pandemic, CCSD59 has followed the guidance of state and local health departments, as well as the Illinois State Board of Education, every time we have implemented or updated numerous mitigation strategies to limit the spread of COVID-19 in our buildings. These include masking, social distancing, vaccination clinics, and voluntary testing.
Our most recent update stems from the updated Centers for Disease Control and Prevention guidance, as well as the updated masking recommendations for the State of Illinois.
Nuestro objetivo desde el comienzo del año escolar 2021-22 es mantener a los estudiantes presenciales para aprender y mantener el entorno educativo más seguro y efectivo. Nuestra comunidad ha sido vital en este esfuerzo, y valoramos la asociación con nuestras familias mientras trabajamos juntos para lograr este objetivo.
A lo largo de la pandemia, CCSD59 ha seguido la guía de los departamentos de salud estatales y locales, así como la Junta de Educación del Estado de Illinois, cada vez que implementamos o actualizamos numerosas estrategias de mitigación para limitar la propagación de COVID-19 en nuestros edificios. Estos incluyen enmascaramiento, distanciamiento físico, clínicas de vacunación y pruebas voluntarias.
Nuestra actualización más reciente se deriva de la decisión de la Corte de Apelaciones de Illinois de desestimar la apelación del Gobernador de una orden de restricción temporal en el caso de la corte del condado de Sangamon que impugnaba el mandato de máscara del Gobernador para las escuelas. Este fallo significa que el mandato del Gobernador ya no está vigente.
Based on this guidance, CCSD59 is in a "masks recommended" environment, which includes all of our school buses, starting February 28.
As always, we expect our CCSD59 community to show kindness and respect to each other in regards to family, student, and staff choice for whether or not they choose to wear masks. We want all students and staff to feel supported in their decision making, and we want to honor each individual's choice on this issue.
We truly appreciate the patience, understanding, and grace that we have seen throughout the extent of the pandemic, and we remain hopeful we will continue to move forward together toward a return to normal as quickly as safely possible.
Con esta decisión, CCSD59 se encuentra en un entorno de "máscaras recomendadas" a partir del martes 22 de febrero. El tribunal confirmó que CCSD59 puede implementar sus propias medidas de mitigación, y puede ver una descripción general de nuestros próximos cambios de mitigación aquí.
Como siempre, esperamos que nuestra comunidad CCSD59 muestre amabilidad y respeto mutuo con respecto a la elección de la familia, los estudiantes y el personal sobre si eligen o no usar máscaras. Queremos que todos los estudiantes y el personal se sientan respaldados en su toma de decisiones, y queremos honrar la elección de cada individuo sobre este tema.
Realmente apreciamos la paciencia, la comprensión y la gracia que hemos visto a lo largo de la extensión de la pandemia, y mantenemos la esperanza de que continuaremos avanzando juntos hacia un regreso a la normalidad lo más rápido posible de manera segura.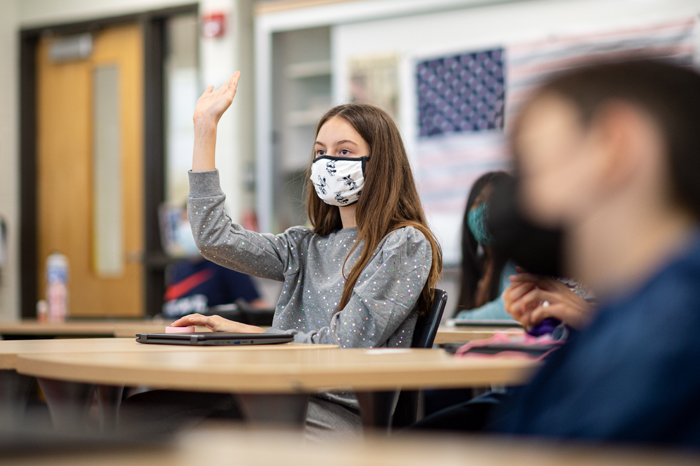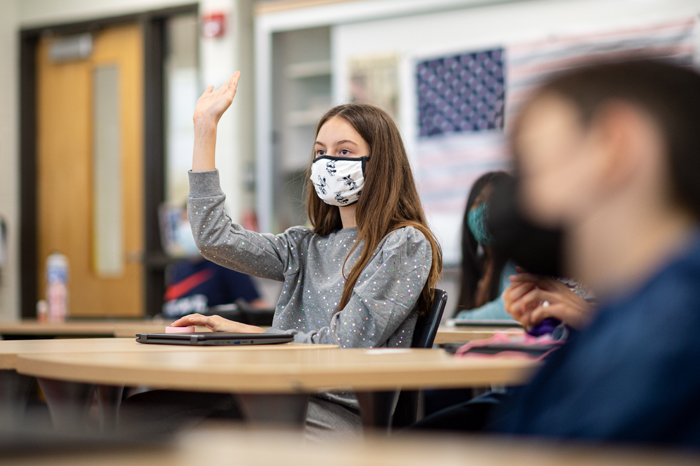 a
In August, the CCSD59 Board of Education approved the 2021-22 Return to School Plan, which has been updated during the school year to align with the latest guidance from state and local health departments and in response to local health metrics. You can view details of this document and other resources below.
a
En agosto, la Junta de Educación de CCSD59 aprobó el Plan de Regreso a la Escuela 2021-22, que se actualizó durante el año escolar para alinearse con la orientación más reciente de los departamentos de salud estatales y locales. Puede ver los detalles de este documento y otros recursos a continuación.
COVID-19 GUIDELINES AND RESOURCES
PAUTAS Y RECURSOS DE COVID-19
SHIELD Testing Parent Portal (English I Spanish)

If your child is taking part in voluntary SHIELD testing, you can view their results through the parent portal using the linked directions.