Common Core Standards
Normas básicas comunes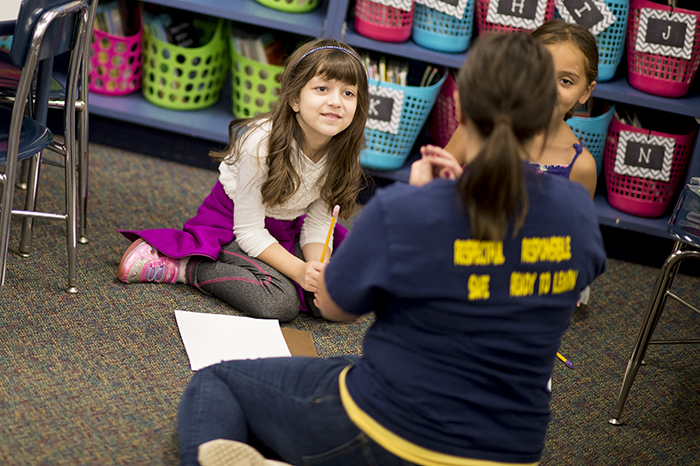 The Common Core standards outline the skills and content students must master at each grade level to continue on the path for college- and career-readiness. They were developed in collaboration with teachers, administrators, and other experts and promise to provide increased rigor by requiring students to apply higher-order, critical-thinking skills.
Click on one of the following links for a parent guide to the standards.
The new science standards, the Next Generation Science Standards, are expected to be implemented in 2016.
How are the Common Core Standards different from the Illinois State Learning Standards?
Some math concepts are now introduced at different grade levels.
The instructional focus in math is narrowed at each grade level, so that students can deepen their understanding of mathematical foundations.
The learning between grade levels is carefully connected, so students can build new understanding onto foundations built in previous years.
The literacy standards include at least 50 percent of reading be content-rich nonfiction in history, social studies, science, and the arts.
Reading and writing informational text allows students to build general content knowledge, as well as reading and writing skills.
For more information, click here to view a video explaining the Common Core State Standards or click on one of the links below to view the parent guides for English Language Arts and Mathematics for each grade level.
For additional resources, please visit the Illinois State Board of Education website.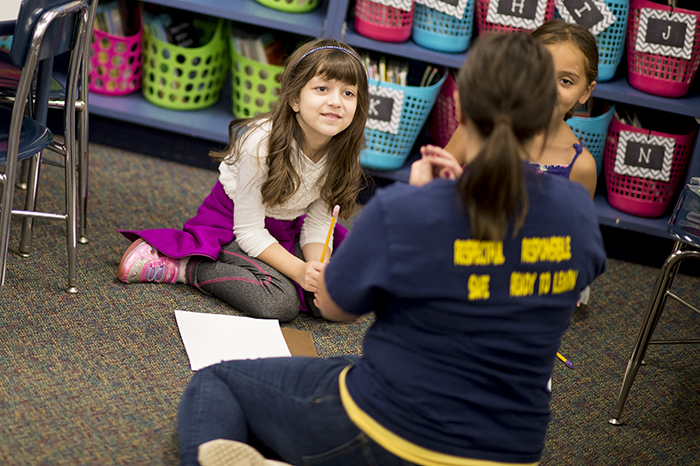 Los estándares de Common Core describen las habilidades y el contenido que los estudiantes deben dominar en cada nivel de grado para continuar en el camino hacia la preparación universitaria y profesional. Fueron desarrollados en colaboración con maestros, administradores y otros expertos y prometen brindar mayor rigor al exigir que los estudiantes apliquen habilidades de pensamiento crítico de orden superior.
Haga clic en uno de los siguientes enlaces para obtener una guía principal de los estándares.
Se espera que los nuevos estándares de ciencia, los Estándares de ciencia de la próxima generación, se implementen en 2016.
¿En qué se diferencian los Estándares Básicos Comunes de los Estándares de Aprendizaje del Estado de Illinois?
Algunos conceptos matemáticos se presentan ahora en diferentes niveles de grado.
El enfoque de instrucción en matemáticas se reduce a cada nivel de grado, para que los estudiantes puedan profundizar su comprensión de los fundamentos matemáticos.
El aprendizaje entre los niveles de grado está conectado cuidadosamente, para que los estudiantes puedan desarrollar una nueva comprensión sobre las bases construidas en años anteriores.
Los estándares de alfabetización incluyen al menos el 50 por ciento de la lectura de no ficción, rica en contenido, en historia, estudios sociales, ciencias y artes.
El texto informativo de lectura y escritura les permite a los estudiantes desarrollar un conocimiento general del contenido, así como habilidades de lectura y escritura.
Para obtener más información, haga clic aquí para ver un video que explica los Estándares Estatales Básicos Comunes o haga clic en uno de los enlaces a continuación para ver las guías para padres de Artes del Lenguaje en Inglés y Matemáticas para cada nivel de grado.
Para obtener recursos adicionales, visite el sitio web de la Junta de Educación del Estado de Illinois.